NJMP - 2 Day Advanced Racing School
00012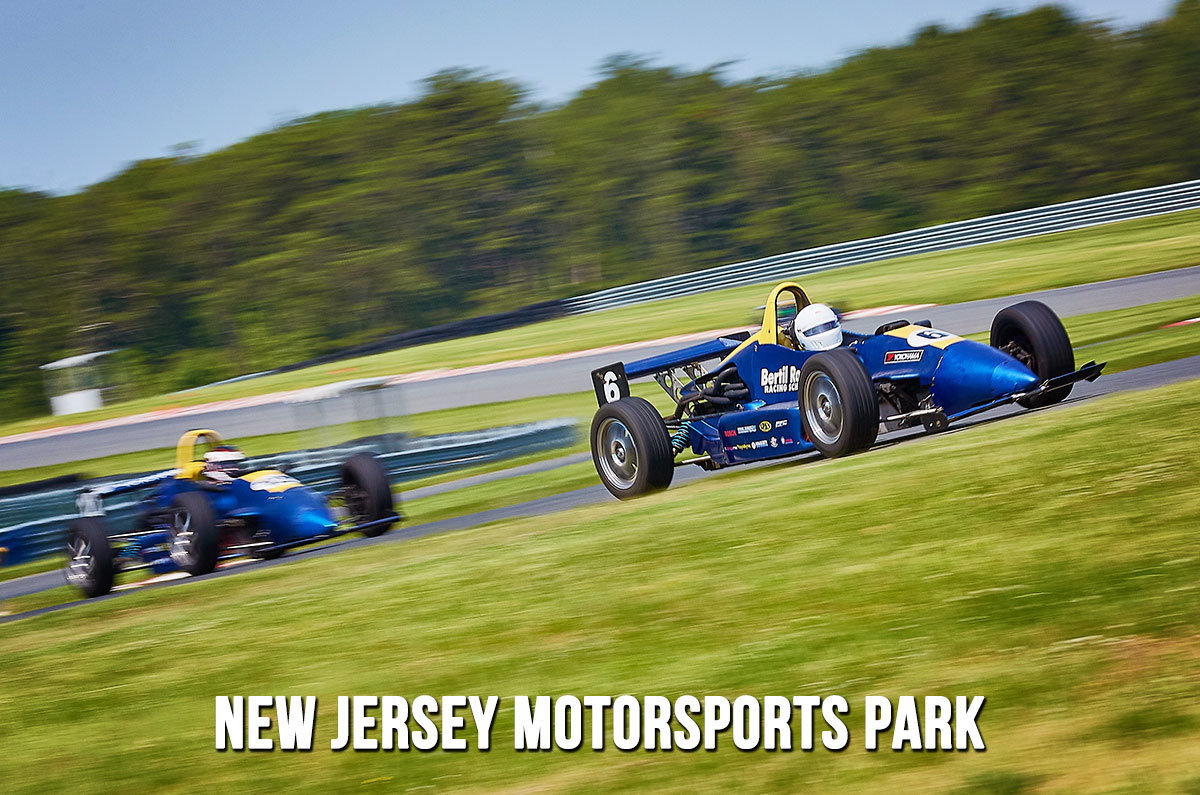 * SCCA & NASA Licensing School

Different from our Half and 1-Day adventures, our race school's emphasis is on teaching and training you how to be a better, faster racecar driver.
In this course (prerequisite of 3-Day Road Racing School, or similar experience), emphasis is placed on passing, high-speed drafting, race starts, qualifying strategies and racing tactics. Each day will start out with the use of slide cars allowing students to sharpen their ocular driving before getting in the racecars.
Day one starts with a brief classroom session, followed immediately by a track ride-around in one of our street cars. Next you'll climb into one of our racecars and go wheel-to-wheel and nose-to-tail for four sessions with the instructors, as they show you the safest and most effective passing techniques. Other activities include drafting, practice race starts, qualifying strategies and racing tactics.
Day two is structured like a race day, practice, qualifying, practice starts and two 8-lap races will fill your day. Each track session is preceded by a classroom session explaining the techniques to use and the goals to shoot for in that respective session. It's like participating in your first race, with instructors watching and helping you every step of the way. Day two also features open passing in each on track session.
We're proud of the fact that this program is one of the most comprehensive, advanced programs in the world. Whether you race as a hobby, or intend it to be your profession, you will find this course to be an incredible and exhilarating experience.
* Suit and helmet required

F-2000 Race Car
It doesn't get more real than this! When you enroll in one of our race programs, you'll be strapped into a real 150 hp Formula 2000 race car. When properly driven, our cars will accelerate from 0-60mph in 4.2 seconds, reach 130mph in the draft, pull up to 2g's in the corners, and stop on a dime.
The reclined seating position, open cockpit, and Indy-style body work provide you with a unique experience. Your view of the track mimics what the pros see when they are battling it out, head-to-head, on TV. Wide tires and front and rear wings make sure your butt is firmly glued to the track as you rocket around, lap after lap.
Safety, of course, is our highest priority. Our cars have been designed and engineered to be among the safest in the industry. The body panels are form-fitted to a stiff chassis and welded steel roll cage to ensure our drivers experience the fastest, safest laps of their lives.
Have you attended our 3-Day school or equivilent? If not, you are ineligible for this program. If you are unsure of your eligibility, please contact us before registering.
Would you like to add 2 20-minute sessions on the preceding day to get acclimated to the car and track?