PBIR - 2 Day Advanced Racing School
00013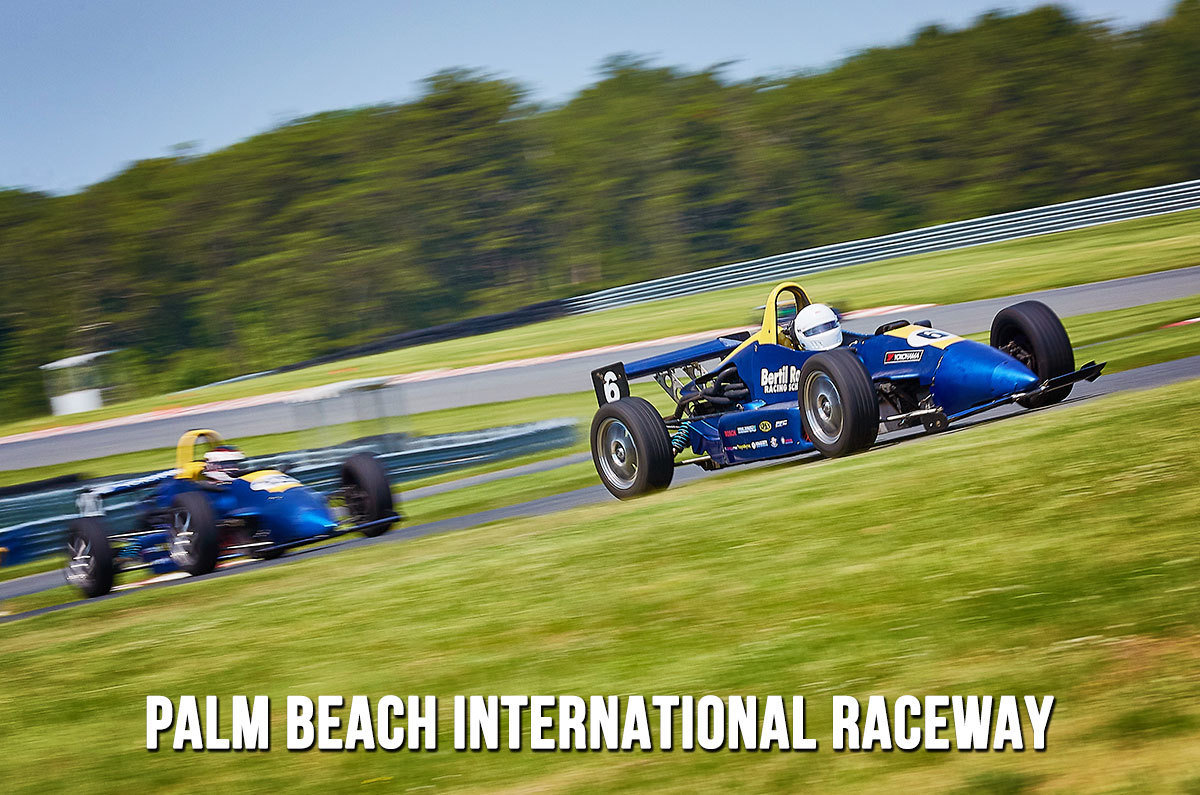 * SCCA & NASA Licensing School

In this course (prerequisite of 3-Day Road Racing School, or similar experience), emphasis is placed on passing, high-speed drafting, race starts, qualifying strategies and racing tactics. Each day will start out with the use of slide cars allowing students to sharpen their ocular driving before getting in the race cars.
Day one starts with a brief classroom session, followed immediately by a track ride-around in one of our street cars. Next you'll climb into one of our race cars and go wheel-to-wheel and nose-to-tail for four sessions with the instructors, as they show you the safest and most effective passing techniques. Other activities include drafting, practice race starts, qualifying strategies and racing tactics.
Day two is structured like a race day, practice, qualifying, practice starts and two 8-lap races will fill your day. Each track session is preceded by a classroom session explaining the techniques to use and the goals to shoot for in that respective session. It's like participating in your first race, with instructors watching and helping you every step of the way. Day two also features open passing in each on track session.
We're proud of the fact that this program is one of the most comprehensive, advanced programs in the world. Whether you race as a hobby, or intend it to be your profession, you will find this course to be an incredible and exhilarating experience.
We highly recommend joining us for the third day of the 3-Day school preceding this program if possible. This will give you ample time to acclimate yourself to the car and track. The advanced school dives right into racing tactics and techniques. Spending a few sessions trying to get familiar with the car and track will hinder your learning.

Formula R/T-2000 Race Car
The new Bertil Roos Formula R/T-2000 offers a unique handling characteristic that will appeal to both the beginner drivers, looking to develop their skills, and Bertil Roos veterans looking to take on a new challenge. This car is used exclusively at Palm Beach International Raceway and in our Bertil Roos Winter Race Series.
The car boasts a 140 hp, 2 liter, 4-cylinder, fuel injected engine and a 5-speed sequential transmission. Weighing just 1,400 lbs, the R/T 2000 is capable of speeds up to 130 mph and accelerates from 0-60 in just 4.5 seconds.
In the corners, the R/T-2000 can achieve up to 2g's of lateral force on high performance radial tires. This allows students to feel both maximum traction and learn the subtleties of slip angle management that is paramount to mastering performance driving.
Have you attended our 3-Day school or equivilent? If not, you are ineligible for this program. If you are unsure of your eligibility, please contact us before registering.
Would you like to add 2 20-minute sessions on the preceding day to get acclimated to the car and track?