PBIR - 2 Day Grad Camp
00060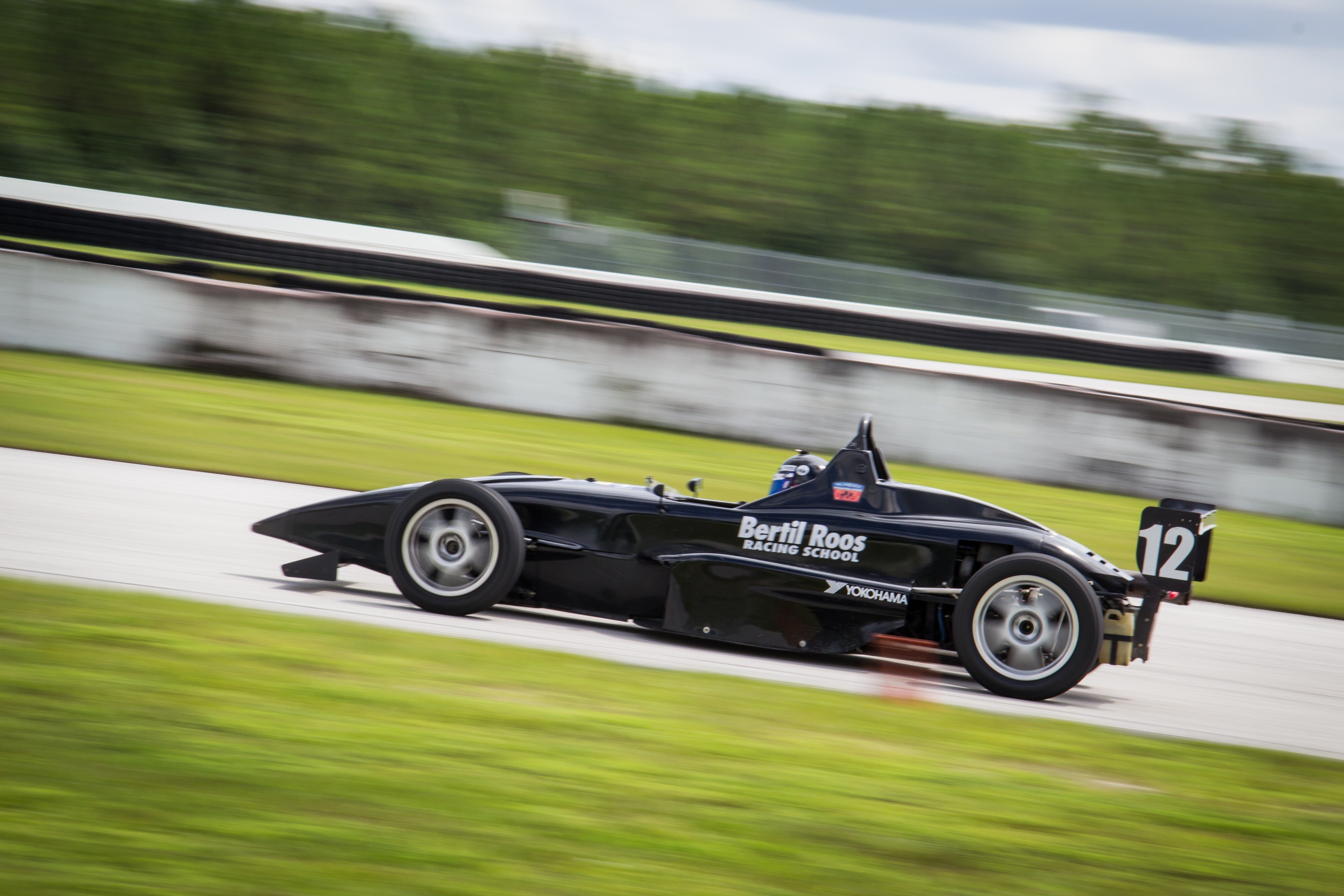 This program is designed to give drivers extra seat time, coaching and wheel to wheel racing experience, without the pressures normally associated with participating in a race series event.
Day one of the program will be highlighted by several wheel-to-wheel sessions with instructors, a personalized curriculum and open passing between students. The development of consistency and the sharpening of race craft are the major objectives.
Day two will include a practice session and a qualifying session, followed by two 6-Lap and one 8-Lap race. Qualifying for the first race will be by lottery. Grid positions for the second race will be in the reverse order of finishing positions from the first race. The 8-Lap race will be in the order in which you qualify.
The unusual qualifying method is designed to provide all drivers with maximum opportunities for wheel-to-wheel dices, providing an expedited method of improving both race-craft and strategy.
Formula R/T-2000 Race Car
The new Bertil Roos Formula R/T-2000 offers a unique handling characteristic that will appeal to both the beginner drivers, looking to develop their skills, and Bertil Roos veterans looking to take on a new challenge. This car is used exclusively at Palm Beach International Raceway and in our Bertil Roos Winter Race Series.
The car boasts a 140 hp, 2 liter, 4-cylinder, fuel injected engine and a 5-speed sequential transmission. Weighing just 1,400 lbs, the R/T 2000 is capable of speeds up to 130 mph and accelerates from 0-60 in just 4.5 seconds.
In the corners, the R/T-2000 can achieve up to 2g's of lateral force on high performance radial tires. This allows students to feel both maximum traction and learn the subtleties of slip angle management that is paramount to mastering performance driving.