PBIR - Car Control Clinic
CCC-PBIR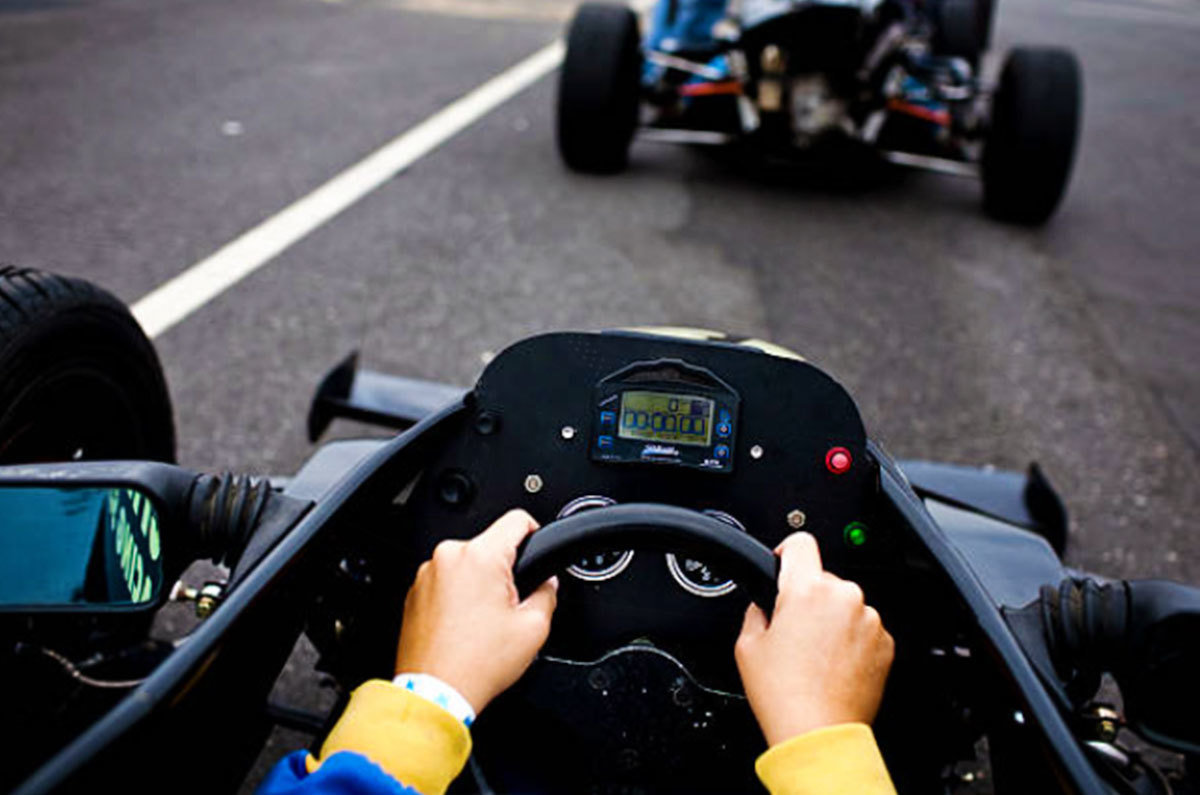 The Car Control Clinic is one of several specialty programs designed for advanced students. The goal is simple, we want you to become comfortable with being uncomfortable. You will practice car control and line correction techniques to a point where driver response to threatening situations is more automatic and methodical.

Car control is the art of maintaining control of a car when it has exceeded its threshold of grip, either by design or mistake. This applies to cornering grip, acceleration grip and braking grip.
Without this type of program drivers are left to their own devices to not only learn the art of car control but to build experience and a comfort zone. This often takes multiple "moments" on track, usually at high speed, and generally in a slight panic.
This Roos program is designed to provide nearly constant practice with multiple "moments" in a safe, low speed environment. The extensive use of our patented slide cars and other tools facilitate learning and practice in a "real environment." We teach on the race track, not on an artificial, watered down, skid pad.
Slide cars and race cars will be used on both tightened and full courses. A special competition will be held at the end of the day as an extra incentive.
Formula R/T-2000 Race Car
The new Bertil Roos Formula R/T-2000 offers a unique handling characteristic that will appeal to both the beginner drivers, looking to develop their skills, and Bertil Roos veterans looking to take on a new challenge. This car is used exclusively at Palm Beach International Raceway and in our Bertil Roos Winter Race Series.
The car boasts a 140 hp, 2 liter, 4-cylinder, fuel injected engine and a 5-speed sequential transmission. Weighing just 1,400 lbs, the R/T 2000 is capable of speeds up to 130 mph and accelerates from 0-60 in just 4.5 seconds.
In the corners, the R/T-2000 can achieve up to 2g's of lateral force on high performance radial tires. This allows students to feel both maximum traction and learn the subtleties of slip angle management that is paramount to mastering performance driving.
Have you attended our 2-Day Advanced school or equivilent? If not, you are ineligible for this program.