Pocono - 1/2 Day Road Racing
0008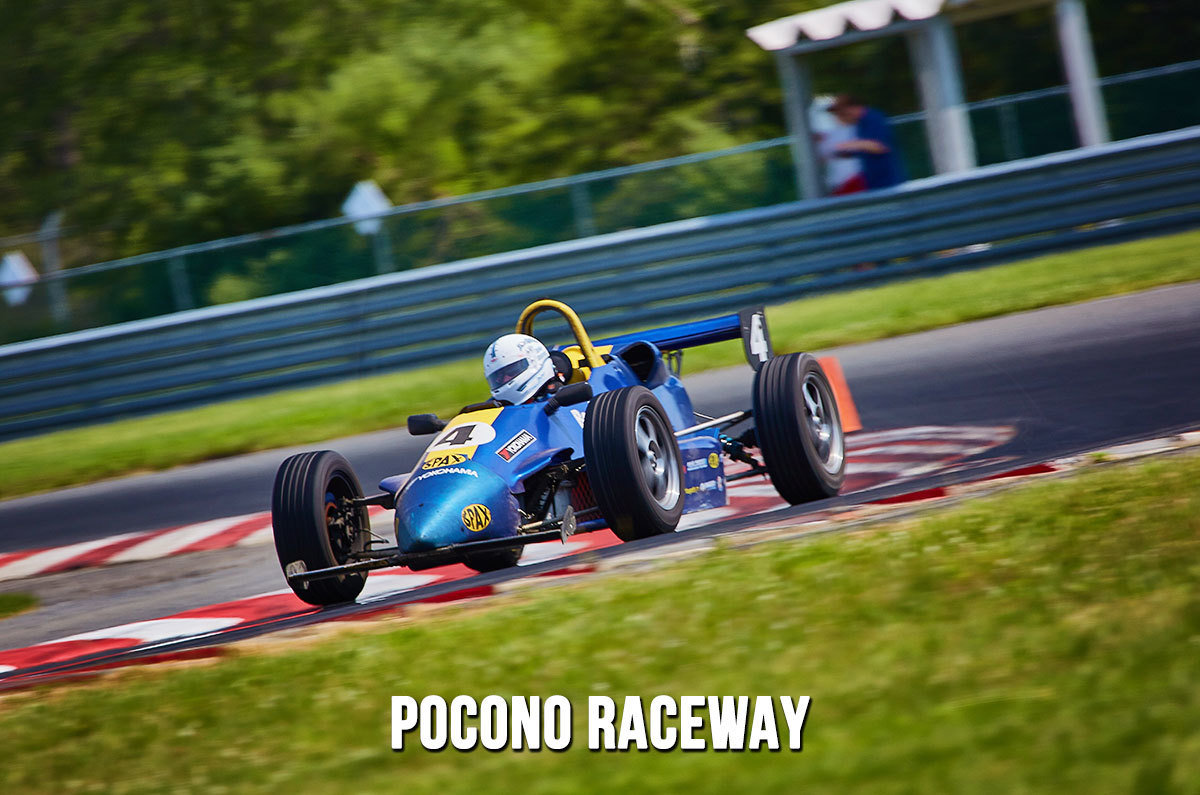 The Half-Day program is our most popular program. This course affords anyone the opportunity to suit up, strap in, and see if they have what it takes to drive a Formula 2000 race car (no prior experience necessary, manual transmission experience helps but not required).
Upon arrival, you'll get fitted for your racing suit, just like the pros wear, and issued a full-face helmet.
After receiving your suit and helmet, you will participate in a classroom discussion. Materials covered range from apexes and brake points, to entry and exit speeds, as well as basic track etiquette and rules. After this classroom, students will take to the track in our school street cars with instructors sitting in the passenger seat. This segment allows students to gain an in depth preview of the track in a more familiar vehicle before jumping in the race cars.
The last bit of preparation involves a short introduction to the race cars, review of the safety flags, and a short discussion on racing etiquette and passing. Then…it's off to the races!
Our Half-Day road racing program consists of two 20-minute race car sessions!
* Suit and helmet provided.
F-2000 Race Car
It doesn't get more real than this! When you enroll in one of our road racing programs, you'll be strapped into a real 150 hp Formula 2000 race car. When properly driven, our cars will accelerate from 0-60mph in 4.2 seconds, reach 130mph in the draft, pull up to 2g's in the corners, and stop on a dime.
The reclined seating position, open cockpit, and Indy-style body work provide you with a unique experience. Your view of the track mimics what the pros see when they are battling it out, head-to-head, on TV. Wide tires and front and rear wings make sure your butt is firmly glued to the track as you rocket around, lap after lap.
Safety, of course, is our highest priority. Our cars have been designed and engineered to be among the safest in the industry. The body panels are form-fitted to a stiff chassis and welded steel roll cage to ensure our drivers experience the fastest, safest laps of their lives.