Pocono - 2 Day Grad Camp
00019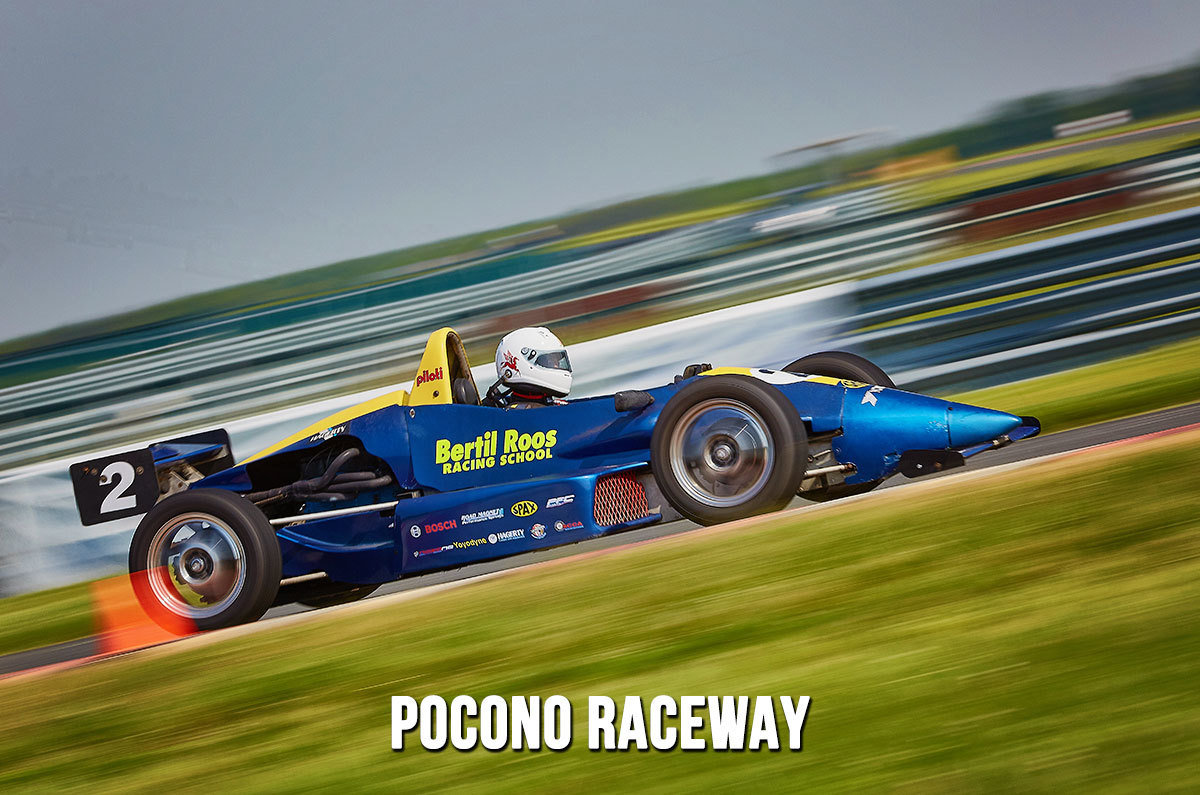 This program is designed to give drivers extra seat time, coaching and wheel to wheel racing experience, without the pressures normally associated with being in a racing series.
It will also give competitors an opportunity to compete against drivers of their own experience level, providing them with an accurate gauge of their progress.
Day one of the program will be highlighted by several wheel-to-wheel sessions with instructors, with full open passing, including between students. The development of consistency and the sharpening of race craft are the major objectives.
Day two will include a practice session and a qualifying session, followed by 2 – 6 Lap and an 8 Lap Race. Qualifying for the first race will be by lottery. Grid positions for the second race will be in the reverse order of finishing positions from the first race. The 8 – Lap race will be in the order in which you qualify.
The unusual qualifying method is designed to provide all drivers with maximum opportunities for wheel-to-wheel dices, providing an expedited method of improving both racing craft and strategy.
The program is limited to newly graduated drivers, those with minimal racing experience and those returning to the sport after an extended absence. If you are unsure whether you qualify, contact our office.
F-2000 Race Car
It doesn't get more real than this! When you enroll in one of our road racing programs, you'll be strapped into a real 150 hp Formula 2000 race car. When properly driven, our cars will accelerate from 0-60mph in 4.2 seconds, reach 130mph in the draft, pull up to 2g's in the corners, and stop on a dime.
The reclined seating position, open cockpit, and Indy-style body work provide you with a unique experience. Your view of the track mimics what the pros see when they are battling it out, head-to-head, on TV. Wide tires and front and rear wings make sure your butt is firmly glued to the track as you rocket around, lap after lap.
Safety, of course, is our highest priority. Our cars have been designed and engineered to be among the safest in the industry. The body panels are form-fitted to a stiff chassis and welded steel roll cage to ensure our drivers experience the fastest, safest laps of their lives.
Have you attended our 2-Day Advanced school or equivilent? If not, you are ineligible for this program.